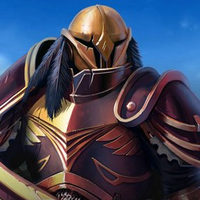 Optimus AIO Combat & Magic [KILLS EVERYTHING] [SLAYER] [CRABS] [CANNON] [IRONMAN] [GUTHANS] [BANKING] [AIO MAGIC] [STUN ALCHING] [PRAYER] [POTIONS] [PROGRESSIVE] [SAFE SPOTTING] and more...
---
Similar Content

By ELON

ELON Combat AIO V2  [ FREE ] 

 
 
. Description:
Kill any monster anywhere with any attack style World Hopping (multi-threaded hop after player has been in combat area for longer then a set time) Custom Inventory (automatic teleport support) Advanced Anti-Ban ABC2 LVL10 Free Looting Custom Equipment (checks your bank if missing the equipment) Prayer PROGRESSIVE TRAINING (automatically completely change training method including equipment after reaching a certain level) Cannon Banking Potion support SafeSpotting JavaFx Gui Paint   
GET SCRIPT HERE: https://tribot.org/repository/script/id/3549
 
 
 


By Optimus

Optimus AIO Tzhaar Fighter V2
Tzhaars are a great method for training up your combat stats while making some good profit! All of the obsidian items are now worth a lot, and with the expansion of the Tzhaar caves they are now a very viable source of income! One of the best features of this script is that it can safe spot the Tzhaars using Ranged/Magic or Halberds so that you don't take damage, which means you don't need a high defence level or much food to kill them!
Features:
Kills all the Tzhaar monsters in all locations, including the new inferno area. Earns up to 1m/hour! Create your own fight area and select which monsters you want to target. Full safe spotting support, as well as face to face melee combat. Can fight with ranged / magic / melee ( Including halberds for safe spotting ). Advanced ABC2 antiban with a 10/10 rating. Custom looting & profit tracking Drinks all potions Can worldhop when certain conditions are met. Banks for more food / ammo / runes when required. Can navigate any player to the fight caves on foot, or via the minigames teleport if available.. And much more! Repository link:

 


By Laniax

NEW FEATURE
Track your bots remotely in real-time, monitor chat, inventory, equipment, break & runtime, hitpoints, position and much more!
All for free, check out the 'Script settings' tab in the GUI.



Need help?
Add me on Discord (fastest response): Laniax#2980
Or PM me the forums


Recently Browsing

0 members

No registered users viewing this page.