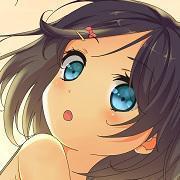 Getting repeatedly rekt - reset everything. Am I crazy? BANNED
Asked by mullensk

Question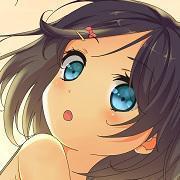 3 answers to this question
---
Similar Content

By zeraygun

Hey guys I'm a new botter I've got banned on 4 accounts whilst using scripts, I made sure I've haven't been botting more then 2-3 hours at a time a day making sure the reactions are delayed and hopping worlds and even going to my computer and talking in chat here and there even tried training a different skill for abit by me then the next day went back and put on for a hour and got banned can anyone shed some light on how they go avout it. Thanks 


By Guest

I've recently installed Ubuntu on an old computer I had lying around and I'm looking to start botting.
I know how I plan to change my HWID, Computers MAC address and IP address(openVPN + socks5 proxy), so the only thing I can think of that would link my botting PC to my mains PC is the fact that they will be using the same router.
Can Jagex theoretically see the MAC address on my router? If so how would I remedy this situation?
 
Thanks in advance.
 
BlueManGroup


By rewie

- Completes Witch's potion quest
- No GUI so can be used with script queue/client starter
- Start at any point in the quest
- Uses WebWalker so you can start from anywhere it supports
- Let me know if there is any bugs/improvements
- Gathers all the required items (see more in the spoiler)
Change log:
TO DO:
 
 
Get it here
 
 


By rewie

- Completes Romeo&Juliet quest
- Start at any point in the quest
- No GUI so can be used with client starter/script queue
- Uses WebWalker so you can start from anywhere it supports
- Let me know if there is any bugs/improvements
Change log:
 
Get it here


By sochineez

Bought 2 private proxy for 2 accounts which I have owned for over a year. botted rc with auto runecrafter elite earlier today and it both got banned. my other accounts which i have owned for only a couple of months with individual private proxies are still fine even though i botted way more longer hours. question is can i still use both the private proxies or should i get new ones? Many thanks in advance. sorry im still learning how these things work.


By Guest

Hello,
There seems to be a problem with botting on a specific computer. My friend and I are botting on two different computers. The account is created on my friend's computer. The bots that were all banned are on my computer. We both share the exact same proxies and accounts, so we don't have any issues logging in the wrong proxies. He makes the accounts and gives me accounts as soon as more bots cannot be put on his computer due to CPU usage / RAM usage. He has so far handed me 9 accounts. Some were accounts he has successfully botted for a month and some that were fresh. All of the bots that were given to me have died within a few days. He has shown me how to handle the bots while scripts are running. He has even tried to do accounts himself on my computer. Same outcome. We have changed the scripts. We have tested on different scripts, Sigma Magic, Auto Agility, CombatAIO, daxMiner, Master Thiever AIO. We have changed the amount of time we have scripted on each account. Ranging from 30 mins per day to 4 hours per day with breaks between certain days as well. The scripts don't seem to be the issue since the same scripts are run on my friend's computer and are doing perfectly fine. One account got banned on my computer despite not running any scripts on it. We have also deleted Jagex's files and cache and still no luck. We're confused and are wondering if it's even possible Jagex can see our processes or compare any hardware. Our mains are played on our respective computers on the same IP and are not banned. The Java versions are also different but are working perfectly fine besides getting banned. 
 
My friends computer details:
Desktop Windows 10 Home AMD Processor Java: jdk1.8.0_151 My computer details:
Laptop: Lenovo Windows 8.1 Pro Intel Processor Java: jdk1.8.0_121 Any help would be appreciated and we will post more details if asked upon.
Thanks.


By Wildstrains

Hey,
I just started botting and my accounts keep getting locked. When I make accounts through mail.com or any other email provider I won't get a verification E-Mail, does anyone have any tips/tricks I can use to make accounts?
Kind regards,
Wildstrains


By solononforever

Title says it all, I was thinking because the price of a proxy, seems to be the price of a bond.
1m gp = 0.8$
Dedicated sock for a month $2-$3
Bond $2.3
Total gp needed to bot to break even: 6M GP ~  
 
Only reply if you actually have had a farm/have  - Thanks!
 
 
 


Recently Browsing

0 members

No registered users viewing this page.