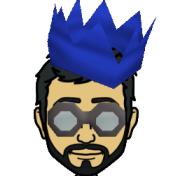 ---
Similar Content

By CrudeCorrosionWatcher

I'm having difficulties connecting my bots through my proxies.  I've confirmed that the proxies themselves are working by connecting directly through them in my LAN settings on windows, and then visiting WhatsMyIP.  Using the LAN settings method I'm also able to load TRiBot and load a client.  When I try loading Tribot normally without proxies, it loads,and launching clients without proxies works.  If I try launching tribot OR a client with the same proxies I had confirmed working, I get a timeout in the former case and a perpetual "Loading client params" in the latter.
Has anybody else experienced anything similar and is there something obvious I'm overlooking? Thank you for your input
tribot_error.txt


By Heroinkid

Hi I got a proxy server from Virmach. I cannot seem to get Tribot to connect to it. I have gotten a 3rd party internet browser called Maxthus to get it to work so I don't think that its the server that's not working. Yes I have VIP-E as well. Please help thanks!



By reese33

looking for site that sells unflagged / no prior use proxies 
 
preferably cheap
 
if someone has commented already a site, please comment the one you use/know of (if willing to share)!
 
thanks, 
reese


By nidus

For example:  if I bought a single socks5 proxy from https://www.yourprivateproxy.com/, would it be able to proxy say 8 Tribot tabs if they all ran the same script?


By Proxy-Cheap

Hello everyone,
Proxy-cheap.com offers Residential proxies and Windows VPS
Residential Proxies
Residential proxies from 50+ countries and 300+ cities to choose from. With our Residential Proxy, you are assured to get the minimum amount of PVs and action blocks. $7 Entry
10 IPs included
$70/month Dedicated Unlimited bandwidth Username and Password Up to 1000 Mbit/s Buy Proxies $6 Advanced
25 IPs included
$150/month Dedicated Unlimited bandwidth Username and Password Up to 1000 Mbit/s Buy Proxies $5 Enterprise
50 IPs included
$250/month Dedicated Unlimited bandwidth Username and Password Up to 1000 Mbit/s Buy Proxies Virtual Private Server (VPS)
VPS stands for Virtual Private Server, and it's practically another computer running 24/7 to which you can connect and do things as you would do on your home computer. You can connect to it from anywhere in the world and it continues to run and do it's job even when you are not connected that is why it is a great idea to have one to run your tools on. $8 Small
price per month up to 5 accounts Windows Server 2012 R2 80GB SSD Storage 2GB RAM 1 Core vCPU Unmetered Data Transfer 1 Dedicated IP Up to 1000 Mbit/s Order Now $12 Business
price per month up to 20 accounts Windows Server 2012 R2 160GB SSD Storage 4GB RAM 2 Core vCPU Unmetered Data Transfer 1 Dedicated IP Up to 1000 Mbit/s Order Now $24 Premium
price per month up to 70 accounts Windows Server 2012 R2 320GB SSD Storage 8GB RAM 3 Core vCPU Unmetered Data Transfer 1 Dedicated IP Up to 1000 Mbit/s

By pudsta19

What is the solution to changing a proxy of current client in tribot.
I KNOW there is no OFFICIAL API for this. I KNOW there is no OFFICIAL API for this. 
But there are definitely other ways to accomplish it, care to share? 


By Guest

I'm using Blazing Proxy, mainly just to learn about this stuff, and when attempting to use the username/password login on the tribot client I am given a pop up window that says the connection has timed out.
Yet if I try to authenticate via IP I do not have the user/pass that Tribot uses. 
 
What am I doing wrong? Is anyone using Blazing Proxies that could share their settings?
 
Or any other solutions/tips would be greatly appreciated, thank you!



By jbean94

*As no one knows how Jagex bans accounts, all opinion's are my own.
**In response to comments, I've revised the post.
This is meant to encourage/help people get into botting, as well as some tips to people who are not succeeding. I spent a lot of time making this because I think this information is useful.
First, not only is it possible to make a living botting, but I make more now than at my "real" job! I do this by diversifying how I make my money and picking up as many streams of income as I can.
I'll go into what a normal day looks like, but firstly you should learn the game. Runescape botting by far is where most of my money come in, and without some knowledge of the game you are going to struggle, so if your new looking to make an easy buck, it's possible, but you're going to need to do quite a bit of research. I'd play the game for at least a month before attempting to learn. There's quite a few ways to bot, and you will have to figure out for yourself what works for you. For me, I like to run high requirement/high money bots, though riskier the rewards are also great.
I have successfully botted the same accounts for 6+ months, each making over 1m/h. In these types of accounts, the most costly thing associated with it are the accounts getting banned. There are quite a few ways I get around this, and the more unique your personal bot farm is the less likely you are to be banned generally. Some things I follow religiously though are:
-Not botting during Jagex hours, if you have botted enough I'm sure your aware 90% of bans happen during this time. Whether being logged in effects it we can't be certain, but from my personal experience I would not risk it.
-Looking Glass, Again, a bit of a controversial one. When botting high skill requirement activity's I like to give my accounts the best chance, I believe looking glass does help, but for suicide botting your CPU could be better used and i would not recommend Looking Glass for those types of Accounts.
-Breaks, so far these should not be too crazy new to people, however I see questions all the time on here asking about breaks. You want your accounts to look human if they're going to last, and humans got to take breaks!
-Sleep! A lot of people want to bot on their main, and will do so during the time they would normally sleep. I strongly advise against this. We have suspensions that Jagex tracks your normal hour play time, and there are flags to be raised when you suddenly spend 8 hours alching from midnight to 8am. In fact, I always let my accounts get at least a 8-9 hour "sleep" to look more human.
-Paid scripts, you got to spend money to make money! Not only will paid scripts almost always have better, more customization features. The developers usually care and update these scripts a lot more, and, the less users on a script, the better for ban rate. A lot of users don't want to shell out a few dollars for their accounts. Again, strongly unadvised to use free scripts! 
-Proxys. Same goes for proxies as paid scripts, generally the more expensive the less likely it will have been botted on in the past. Never use free proxies, you can have accounts banned before you ever bot for using a suspicious proxy! Personally i use residential proxies, and I believe that is why my ban rate seems so low compared to other users. Data center proxies are detectable whereas residential looks like just another home IP. I get mine from Yourprivateproxy as there one of the few sites that offer static, Socks5 residential proxies. You should also be aware of how many accounts you have on a certain proxy, i like to have 2 botting accounts on 1 proxy, with mules/gold traders on cheaper data center proxies.
-Check the threads! Before getting into a new activity to bot, check the thread/forum to see what people are complaining about, but also keep in mind that people are more likely to go out of their way to complain vs complement.
-Choose what you know! If your highest hunter level you've ever gotten in the game is 10, don't bot hunter! Bot things that your familiar with, things that you've seen/identified people botting and do it in a way that isn't as obvious as those people. If you jump into a skill you don't know, you're just going to be one of those obvious bots.
-Don't overdo it. Don't quit your job tomorrow to start 100 accounts (yes people do this) without any experience expecting to make bank. Give it time and fell it out to see if this is something you want to learn, you should learn more and more every day from botting.
How much money can you make off this? I Spend about an hour a day on my bots, ATM I make around $70 a day/ $2100 a month from the accounts I have and am working towards making more! One of the first things I bought after starting this was my car (image attached). I was a server before this, and as a guy finishing up college the freedom I have now is unreal.
 
*Other ways I make money
Honestly these are not for everyone, they can be tedious/annoying. This is not meant to be an add but as an actual discussion on the things I personally do. I realize not everyone will have an interest in these, so please just ignore this part if you fit into that category. 
Besides botting, in my other free time i try to make money online in a few different ways, lots of websites can be used together to make an extra $
-Swagbucks, This one is my favorite because once you figure it out you can make quite a bit. Especially if you sign up for free trials (I have enough free razors to last me forever) 
-Perk, Another site though not as good as swagbucks. If you have a phone, tablet or even multiple you can make money on them just playing videos forever, i just set up the ipad and leave. People used to make "perk farms" with tons of phones and make $100's of dollars a day, but the golden age of perk has passed sadly. 
-Ebates, For saving money this is the best one I know. When buying my new PC they actually gave me 20% back so i got around $200 I would have never seen anyway. I'm sure most people know about it but I thought id include it anyway
-Smart Screen Panel- This one will pay you $1 a week per device you download it to up to 3 devices. Its hard to get in but if you catch it when its open you can download and forget about it, I usually forget I have this until Christmas hits then its actually a nice sack of change
- Paribus, It will go though your amazon purchases from the last 30 days, and if prices drop give you the difference. I don't buy a lot of stuff off amazon, but you may find it useful.
-Instagc, Another site for making money, I've heard great things about this site but i personally do not use it.
-Other sites to try, Reddit/beermoney probably has the most of these types of sites if you interested, not something everyone is into but if you got the time check it out!
 If anyone has any other suggesting/other ways they make money there willing to share, let me know! I'm always trying to find new sites to try and make a buck
***Some of the links above are affiliated/refer links. You do not in anyway have to use these, fell free to google the different sites yourself if interested.  I will also attempt to show some verification of my claims.


By Proxy-Seller

Hello and welcome to ProxySeller!   Our service would like to offer you personal, static proxy-servers with price range starting from $0.6 depending on what location you are looking for.   Currently we have USA, France, Germany, Russia, Ukraine Kazakhstan, Netherlands, England and Canada available, new countries coming soon as well. We are selling elite, private USA IPv4 proxies just for $1.5 per month ! We do not provide any speed or trafic restrictions to our customers. Wide range of nets and subnets. 24/7 technical support, if you will face any kind of issues during proxy use, they will be solved with the big pleasure by our specialists, You don`t have to worry about proxy "sudden death" - we guarantee reliable technical workability of proxy during whole paid period. Also we are checking our proxy for workability with demanded resource before sending them to you, so all you have to do is just insert IP`s in required browser or software - and you`re ready to work! Our proxy works perfectly for craigslist, supreme and similar sneakers resources, dating sites like pof and match.com as well as for SEO-purposes!   Affiliate program   The reliable and stable source of your income! If you have cooperated with us, you are guaranteed to receive 30% on the first payment and for the rest ones you will receive 10%. Share with your friends, acquaintances, partners with your affiliate link, in messangers or on your e-mail. You can share links in comments below the videos, articles, etc. Affiliate programm advantages: Referrals for their entire duration. No minimum amount for withdrawal. You can choose the payment system for withdrawal of accumulated funds: WebMoney, QIWI Wallet, Yandex Money. Consultations on partnerships 24/7/365   Discount for buying 10 package proxies and more - 3% Discount for buying 25 package proxies and more - 5% Discount for buying 50 package proxies and more - 10% Discount for buying 75 package proxies and more - 10% Discount for buying 100 package proxies and more - 15% Discount for buying 250 package proxies and more - 20% Discount for buying 500 package proxies and more - 35% Discount for buying 750 package proxies and more - 35% Discount for buying 1000 package proxies and more - 40% Discount for purchasing proxy for 2 months - 3% Discount for purchasing proxy for 3 months - 5% Discount for purchasing proxy for 6 months - 7% Discount for purchasing proxy for 9 months - 10% Discount for purchasing proxy for 12 months - 12%   We have IPv6 of such locations: USA, Russia, Ukraine, Germany, France, Netherlands and Canada are available for the purchase. For purchasing small plan tariff (5-49 addresses) - price is 0.15$ per proxy for month For purchasing medium plan tariff (50-499 addresses) - price is 0.11$ per proxy for month For purchasing large plan tariff (from 500 and above addresses) - price is 0.08$ per proxy for month PROXYSELLER Our contacts: E-mail:

[email protected]

Skype: proxy-seller.com ICQ: 310-040  

Recently Browsing

0 members

No registered users viewing this page.