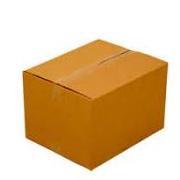 ---
Similar Content

By Fluffee

Fluffee's Server Setup 3.0
As some of you may know, I released an automated server setup script a little over a year ago. Albeit that script worked well, I was never fully satisfied with it, as I found it to be kind of messy to use. As a result, I rewrote the script, and restructured it, to add more, and stronger support for the different versions of Debian, the different versions of CentOS and the different versions of Ubuntu. However, with so many different Operating Systems being supported, and many different server providers having different setups, it's hard for me to test every possible scenario on my own. Which is why I've been privately handing this script out, and am now publicly looking for help.

What does the script do?
Similar to my previous setup script, this script changes the SSH port and creates a new user for connecting and using the server and disables root SSH connections; it installs the latest version of TightVNC Server (1.3.10) and sets that up with the desired port and password. It installs JDK 102 (32 or 64 bit depending on the OS), and installs TRiBot and OSBuddy and sets up the appropriate .jar file associations.
What operating systems does it support?
- CentOS (6.x and 7.x) (32 and 64 bit)
- Debian (7.x and 8.x) (32 and 64 bit)
- Ubuntu (12.x, 14.x and 16.x) (32 and 64 bit)
Does it work?
As far as I know, yes it does in fact work, and it works well if I might add. However, given that I can't test every possible setup, there is the potential for differences and issues
How do I run the script?
Login as root to a fresh VPS/dedi running one of the supported operating systems. From there run the commands listed below and follow the onscreen instructions. For those who would like to see the script's code, it can be found on my bitbucket here. The commands to run are as follows:
wget --no-check-cert https://bitbucket.org/teamfluffee/fluffees-server-setup/raw/master/fluffees-server-setup.sh && chmod +x fluffees-server-setup.sh && bash fluffees-server-setup.sh -v Version History
 


By lawjestaw

!!Huge SALE for the next 48 Hour!!
Welcome to Tribot's RDP & VPS Store

Here you can get High Quality and Cheap RDP for 1 month 
------------
Location : US, Virginia
Duration : 28-35 days
Renewable: Non-renewable
Usage: Everything is allowed, except +18 sites, you need to use VPN
------------
------------
Payment method: BTC | OSGP | or PP (For high ranking members)

PM me on Tribot
OR
Discord- Lawjestaw#5137
 
 


By D Bolter

Accepting OS GP ($0.5/m), Skrill, Crypto (coinbase), PayPal (friends/family/gift), Venmo
prices are for 30 days
Residential Proxies are $15 each
Discord (preferred): ash#2176
Skype: dboltertemp
 
Terms of Service:
 
 


By Fluffee

Creating this thread to provide an easy way for me to link new users to my tutorials, as well as have them all in my Signature, without making it obnoxious.
-- Fluffee's Ultimate Guide to Botting Series --
-- General Tutorials --
-- AutoHotKey Releases --


By MNO

We offer 3 packages, all packages come with the following things pre-installed:
Windows 10 Java Google Chrome Firefox Dreambot You will get acces through a Remote Desktop Connection (rdp) which we will setup for you.
Ordering can be done through discord:
Server: https://discord.gg/jzwNzED
User: Nex#8648 (UID: 109992979057373184)
We accept most crypto & rsgp. (Paypal for trusted users)
We currently offer the following packages:
Bronze Server
CPU: Intel Core i7-4770  (or equiv) RAM: 8 GB  Can run: ~12 bots $40/Month
Iron Server
CPU: Intel Xeon E3-1275V6  (or equiv) RAM: 64 GB  Can run: ~17 bots $60/Month
Steel Server
CPU: AMD Ryzen 7 1700X (or equiv) RAM: 64 GB  Can run: ~25 bots $80/Month  
TOS:
1) You will not use this service for any illegal activity.
2) You will notify us in time for a renewal of service's (>1 week ahead).
3) All payments are final and we offer no refunds.
4) By using our service you agree to these terms.
Breaking any of these will result in instant termination of service with NO refund.
 


By Proxy-Cheap

Hello everyone,
Proxy-cheap.com offers Residential proxies and Windows VPS
Residential Proxies
Residential proxies from 50+ countries and 300+ cities to choose from. With our Residential Proxy, you are assured to get the minimum amount of PVs and action blocks. $7 Entry
10 IPs included
$70/month Dedicated Unlimited bandwidth Username and Password Up to 1000 Mbit/s Buy Proxies $6 Advanced
25 IPs included
$150/month Dedicated Unlimited bandwidth Username and Password Up to 1000 Mbit/s Buy Proxies $5 Enterprise
50 IPs included
$250/month Dedicated Unlimited bandwidth Username and Password Up to 1000 Mbit/s Buy Proxies Virtual Private Server (VPS)
VPS stands for Virtual Private Server, and it's practically another computer running 24/7 to which you can connect and do things as you would do on your home computer. You can connect to it from anywhere in the world and it continues to run and do it's job even when you are not connected that is why it is a great idea to have one to run your tools on. $8 Small
price per month up to 5 accounts Windows Server 2012 R2 80GB SSD Storage 2GB RAM 1 Core vCPU Unmetered Data Transfer 1 Dedicated IP Up to 1000 Mbit/s Order Now $12 Business
price per month up to 20 accounts Windows Server 2012 R2 160GB SSD Storage 4GB RAM 2 Core vCPU Unmetered Data Transfer 1 Dedicated IP Up to 1000 Mbit/s Order Now $24 Premium
price per month up to 70 accounts Windows Server 2012 R2 320GB SSD Storage 8GB RAM 3 Core vCPU Unmetered Data Transfer 1 Dedicated IP Up to 1000 Mbit/s

By voidk5

Hey guys, I'm facing some problems with my Debian 8 VPS, currently I'm not able to install Java 8, I was using this as reference https://tecadmin.net/install-java-8-on-debian/ but as it says "IMPORTANT: Java 8 is no longer available to download publically. You can use below link to install Java 11."  Java 8 can't be downloaded anymore, so I tried to use Java 11, but TRiBot doesn't work with it. 
Anyone can have with this? 
I'll give more info if required.
 
 


By acezeps

Hey tribot, just was looking for a bit of help with the whole vps goldfarming method. 
Does anyone have any experience with connecting your screen to the vps desktop? I followed a tribot guide, and did everything correctly and still could not connect with no one to help me. 
I am expecting to be able to run 2-3 accounts per vps, is that possible or should i stick to 1-2?
Honestly, just looking for any sort of help on starting a vps based gold farm, and im tired of being promoted shit vps websites
 


By Guest

Hi.
Im here because I cant found solution for my problem.
When I run Tribot in my VPS, The Tribot client closes after the first 3 minutes. My VPS have OS Ubuntu 14.04
I was instal Java 8. Oracle, JDK & JRE


Recently Browsing

0 members

No registered users viewing this page.