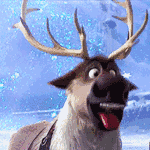 ---
Similar Content

By Realist

Need Tribot credits for scripts/VIP etc? You're at the right place!
or
Do you have credits you want to SELL? Message me!
I accept cash & 07 Gold/ Rs3 Gold / CS:GO Skins.
 
1-5 credits is 3m each, other amounts = 1.8-2.3m per credit
 
Skype is live:realistgold
 
Discord: Realist#1834 
Unique Discord ID: 194091681836957696


By Wolass

I've tried to verify my PayPal email address but this happened, is there anything I could do?


By JTiernanII

I have started getting this error when i try and start a script.
 
I have searched the forums and people say to wait, try instance manager etc.Tried all those with no joy...

Please can somebody help me?



By briareos2285

Purchased Standard VIP when I meant to purchase the VIP Extended...... Havent used any scripts. Noticed immediately after I submitted... Can anything be done? Can I pay the difference to get VIP Extended or Refund the standard VIP so I can repurchase the correct one? 
Help greatly appreciated.
 
Edit:
Found the Upgrade Option at the Bottom of the Repository 
This can be closed.


By tomking50

Hello, 
I've just purchased this bot and im wondering how do i set breaks to avoid bans?
 
Thank you,   


By manusza

Im stucked with that screen, here's the bot debug


By Guest

looking to buy 8 credits 
RS 07 gp
paypal


By Depaul

is there a way to pay an upgrade fee and go from vip to vip-e?


Recently Browsing

0 members

No registered users viewing this page.