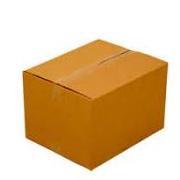 ---
Similar Content

By porkthug

So I've been playing OSRS casually for a couple years now and only tried botting a handful of times, mostly out of curiosity. I'm looking to get back into botting more seriously (as in enough to make a real profit from it). I know some of the basic measures to take for safe botting and whatnot, but I have some general questions.
Can I expect a profit from only botting 2-3 accounts for around 12 hours a day? I'm running a not-so-speedy computer that probably can't handle much more than that. How many accounts should I trade my gold through to avoid bans? And how often should I dump the gold off of a botted account? I know I should use proxies if I'm doing multiple accounts, but it seems like a VPS isn't necessary right now. I'm new to both so any suggestions are welcome. Should I start with F2P bots? I have about 40m on my main that I could spend on bonds. I have no experience coding or writing scripts. Is it worth learning right now or am I okay to just download/buy other people's scripts? Sorry if this isn't the right place to ask these questions or if they're too general. I'm a little overwhelmed with all the technical stuff involved in botting. Seems like most guides are kind of dated too.


By Fluffee

Creating this thread to provide an easy way for me to link new users to my tutorials, as well as have them all in my Signature, without making it obnoxious.
-- Fluffee's Ultimate Guide to Botting Series --
-- General Tutorials --
-- AutoHotKey Releases --


By Flax

Debian 7.0 VPS Setup Guide for TRiBot Botting. 
By: Flax
 
Hey guys today I'm going to show you how to setup a VPS for TRiBot botting, I'm making it because I got so many questions from people about this & most VPS guides here are pretty outdated.
Make sure your VPS operating system is Debian 7 32 or 64bit, or else this guide will not work for you!
Okay, let's begin.
 
First off you'll need these programs:
- PuTTy
- TightVNC Viewer
Once you've downloaded those files we can begin setting up your VPS.
 
Step 1: Open PuTTy and enter your IP and click connect (You should keep the port 22)

 
Step 2: Now a command prompt will pop up and it'll ask you for a username, Type ' root ' and after that it'll ask you for a password, type in the password that was given to you by your VPS provider.
 
Step 3: Now you should enter the following commands one-by-one, it can take awhile to install depending on the speed:
apt-get update apt-get install curl curl https://dl.dropboxusercontent.com/s/jabcbltmn5fuevx/install.sh | sh apt-get install iceweasel Step 4: After that's done you should be able to connect with the VPS through TightVNC.
REMEMBER: MAKE SURE TO ADD :1 BEHIND THE IP.

 
This is how it should look:
Once connected, you can download TRiBot/OSBuddy via the Iceweasel browser(similiar to Firefox).
 
If you're unable to open TRiBot, try this:
 
Looking for cheap VPS deals and don't know where to look? Check out Lowendbox, FinalHosting


By Guest

What's up guys! 
I'm new to scripting and I want to be the best! But I need some advice and pointers. I understand the simple side of java, just really how to fit the API into it all. 
Any links to some really good content and videos? The only videos I can really find that's solid content is from Nexus, but it's only 2 videos. 
Anything is appreciated! I hope to soon bring everyone some crazy awesome scripts! 


By jbean94

*As no one knows how Jagex bans accounts, all opinion's are my own.
**In response to comments, I've revised the post.
This is meant to encourage/help people get into botting, as well as some tips to people who are not succeeding. I spent a lot of time making this because I think this information is useful.
First, not only is it possible to make a living botting, but I make more now than at my "real" job! I do this by diversifying how I make my money and picking up as many streams of income as I can.
I'll go into what a normal day looks like, but firstly you should learn the game. Runescape botting by far is where most of my money come in, and without some knowledge of the game you are going to struggle, so if your new looking to make an easy buck, it's possible, but you're going to need to do quite a bit of research. I'd play the game for at least a month before attempting to learn. There's quite a few ways to bot, and you will have to figure out for yourself what works for you. For me, I like to run high requirement/high money bots, though riskier the rewards are also great.
I have successfully botted the same accounts for 6+ months, each making over 1m/h. In these types of accounts, the most costly thing associated with it are the accounts getting banned. There are quite a few ways I get around this, and the more unique your personal bot farm is the less likely you are to be banned generally. Some things I follow religiously though are:
-Not botting during Jagex hours, if you have botted enough I'm sure your aware 90% of bans happen during this time. Whether being logged in effects it we can't be certain, but from my personal experience I would not risk it.
-Looking Glass, Again, a bit of a controversial one. When botting high skill requirement activity's I like to give my accounts the best chance, I believe looking glass does help, but for suicide botting your CPU could be better used and i would not recommend Looking Glass for those types of Accounts.
-Breaks, so far these should not be too crazy new to people, however I see questions all the time on here asking about breaks. You want your accounts to look human if they're going to last, and humans got to take breaks!
-Sleep! A lot of people want to bot on their main, and will do so during the time they would normally sleep. I strongly advise against this. We have suspensions that Jagex tracks your normal hour play time, and there are flags to be raised when you suddenly spend 8 hours alching from midnight to 8am. In fact, I always let my accounts get at least a 8-9 hour "sleep" to look more human.
-Paid scripts, you got to spend money to make money! Not only will paid scripts almost always have better, more customization features. The developers usually care and update these scripts a lot more, and, the less users on a script, the better for ban rate. A lot of users don't want to shell out a few dollars for their accounts. Again, strongly unadvised to use free scripts! 
-Proxys. Same goes for proxies as paid scripts, generally the more expensive the less likely it will have been botted on in the past. Never use free proxies, you can have accounts banned before you ever bot for using a suspicious proxy! Personally i use residential proxies, and I believe that is why my ban rate seems so low compared to other users. Data center proxies are detectable whereas residential looks like just another home IP. I get mine from Yourprivateproxy as there one of the few sites that offer static, Socks5 residential proxies. You should also be aware of how many accounts you have on a certain proxy, i like to have 2 botting accounts on 1 proxy, with mules/gold traders on cheaper data center proxies.
-Check the threads! Before getting into a new activity to bot, check the thread/forum to see what people are complaining about, but also keep in mind that people are more likely to go out of their way to complain vs complement.
-Choose what you know! If your highest hunter level you've ever gotten in the game is 10, don't bot hunter! Bot things that your familiar with, things that you've seen/identified people botting and do it in a way that isn't as obvious as those people. If you jump into a skill you don't know, you're just going to be one of those obvious bots.
-Don't overdo it. Don't quit your job tomorrow to start 100 accounts (yes people do this) without any experience expecting to make bank. Give it time and fell it out to see if this is something you want to learn, you should learn more and more every day from botting.
How much money can you make off this? I Spend about an hour a day on my bots, ATM I make around $70 a day/ $2100 a month from the accounts I have and am working towards making more! One of the first things I bought after starting this was my car (image attached). I was a server before this, and as a guy finishing up college the freedom I have now is unreal.
 
*Other ways I make money
Honestly these are not for everyone, they can be tedious/annoying. This is not meant to be an add but as an actual discussion on the things I personally do. I realize not everyone will have an interest in these, so please just ignore this part if you fit into that category. 
Besides botting, in my other free time i try to make money online in a few different ways, lots of websites can be used together to make an extra $
-Swagbucks, This one is my favorite because once you figure it out you can make quite a bit. Especially if you sign up for free trials (I have enough free razors to last me forever) 
-Perk, Another site though not as good as swagbucks. If you have a phone, tablet or even multiple you can make money on them just playing videos forever, i just set up the ipad and leave. People used to make "perk farms" with tons of phones and make $100's of dollars a day, but the golden age of perk has passed sadly. 
-Ebates, For saving money this is the best one I know. When buying my new PC they actually gave me 20% back so i got around $200 I would have never seen anyway. I'm sure most people know about it but I thought id include it anyway
-Smart Screen Panel- This one will pay you $1 a week per device you download it to up to 3 devices. Its hard to get in but if you catch it when its open you can download and forget about it, I usually forget I have this until Christmas hits then its actually a nice sack of change
- Paribus, It will go though your amazon purchases from the last 30 days, and if prices drop give you the difference. I don't buy a lot of stuff off amazon, but you may find it useful.
-Instagc, Another site for making money, I've heard great things about this site but i personally do not use it.
-Other sites to try, Reddit/beermoney probably has the most of these types of sites if you interested, not something everyone is into but if you got the time check it out!
 If anyone has any other suggesting/other ways they make money there willing to share, let me know! I'm always trying to find new sites to try and make a buck
***Some of the links above are affiliated/refer links. You do not in anyway have to use these, fell free to google the different sites yourself if interested.  I will also attempt to show some verification of my claims.


By Guest

Hello!!
I'm sure there's already a forum post for this, but I can't seem to find it.
I'm new to botting and needed help getting everything up and running. I've logged in with the tribot client, but don't understand how to load a script that I activated on the site.
Any help would be appreciated!


By we trippy mane

Looking glass really helps prevent bans. They updated it though so it took me 3 hours to set it up this time while way back it took 10 min max. The issue was 32 vs 64 bit version's of everything. my guide if you want to start looking glass. Link looking glass with osbuddy. Get's complicated. did you download the 32 bit version of osbuddy? Also the 32 bit 102 jdk? and Are you opening tribot with jdk? also make sure you have 32bit version of java. Took few hours for me to figure this out. I had to delete literally everything and redownload everything the right way to make it work. Also fluffee's advice helped me. His thread is
So here's 


By Fluffee

Fluffee's TRiBot Proxy Adder v1.00 (Coded in AutoHotKey)
To coincide with my proxy guide, which you can see here: https://tribot.org/forums/topic/62766-tutoria-fluffees-ultimate-guide-to-botting-part-two-all-about-proxies/
Like my Account Adder, this will allow you to automate the process of adding proxies to TRiBot. However, it only works on Windows. To run the program, create a text file for your proxies formatted as follows:
Proxy Name,proxy:port,username,password
(e.g. Test Proxy,192.168.1.1:1080,username,password)
To start the bot:
Load up Fluffee's TRiBot Proxy Adder.exe, or .ahk whichever, insert the full path to your files (i.e. C:\Users\John\Desktop\Accounts.txt)
Then hit start, and wait for the Message Box to appear saying the script is finished! From there, open up TRiBot and check to see if your proxies have appeared in the loader (which they should've). The proxies will also appear inside the client Proxy Editor, however, you may need to open a Client, then restart TRiBot!
Message me with any problems you have, it does work! Well it should anyways!
NOTE: If you do not have AutoHotKey installed, download the .exe
Hope it helps

Virus Scan of both files:
.exe https://www.virustotal.com/en/file/dadcd145e97a0f57d174fa1c391dcccd0e1b09aa5a2a376e0aef93d4238d1914/analysis/1458095484/
.ahk https://www.virustotal.com/en/file/6fca6d9fe7055f16f397f9684ea43ad84006cf1a846da67a1064319949d78fa1/analysis/1458095406/

AHK - https://drive.google.com/file/d/0B8etMDADCUvKUENQUDdfZ3M0NkU/view?usp=sharing
EXE - https://drive.google.com/open?id=0B8etMDADCUvKNWx0MkxvelJSeWc
Code - http://pastebin.com/MQvadeiE
 


By Fluffee

Fluffee's TRiBot Account Adder v1.00 (Coded in AutoHotKey)
I was getting sick of adding accounts manually, so I coded this in AutoHotKey. It reads account usernames, passwords, bank pins and rewards from a text file. As well as reading the world you want the account to use from a separate file (so you can loop the f2p worlds).
To run the program, create a text file for your account formatted as follows:
AccountUsername:Password:BankPin:Reward
(e.g. Zezima:hacked:0000:Agility)
You can leave out the Bank Pin and reward by just not including them, however rewards will not work without a bank pin.
To format the worlds list, make a list as follows:
383
393
394
etc.
I'm aware this will probably be buggy as I coded it in like 20 minutes at 1AM, but hopefully it works for some!

To start the bot:
Load up Fluffee's TRiBot Account Adder.exe, or .ahk whichever, insert the full path to your files (i.e. C:\Users\John\Desktop\Accounts.txt)
Hit Start to save the paths
Then Open TRiBot, go to the Account Manager, hit Add then hit F1 on your keyboard (F1 is the hotkey)
Message me with any problems you have, it does work! Well it should anyways!
NOTE: If you do not have AutoHotKey installed, download the .exe
Hope it helps
Virus Scan of both files:
.exe https://www.virustotal.com/en/file/2267c37e5e2c19ab08f4bc545e3d6b8eed663d0894f2f9ecf61562f325695c54/analysis/1433995283/
.ahk https://www.virustotal.com/en/file/6fccaa5fe5f1a7eb70396c4b65e7de1e20fd144af90fccf686fe2587be550476/analysis/1433995293/
AHK - https://drive.google.com/open?id=0B8etMDADCUvKdFBnQnFjaXFnc1E
EXE - https://drive.google.com/open?id=0B8etMDADCUvKdVozUE9JVjFCbzg
Code - http://pastebin.com/H2U4cRC5
 


By Dukat

Tips on making a lasting account Part I  
This is an effective means of making your accounts last longer and avoiding BotWatch when used in conjunction with Looking Glass and breaks (optional) 
 
I have a current project going on in the VIP section where I have managed to attain 94 mining running 24/7 with no breaks after using the tips in this guide.
 
Requirements: An hour or so free time and a Netflix account (optional)
 
 
Tutorial Island Do tutorial island by hand, BotWatch is very sensitive here and if we've learned anything from the RuneMate scandal, it's that tutorial island scripts are banhammers. If you run a large scale farm that you generally suicide (à la yews or Blast Furnace) obviously this is impractical and can be skipped.
Keep your net, axe and pickaxe.
 
Questing
(EDIT: 15/12/15 - @Final Calibur's Quester is a viable alternative to hand-questing.)
Do Cook's Assistant by hand after completing tutorial island. There's a reason for this which will be revealed in the next step. 
Note: You can trade yourself the materials on another account but this way your account is more 'clean' and independent looking, not to mention how crucial this initial human activity input is to throwing off bot detection.
Instructions: Pick up the pot from the table in Lumbridge castle kitchen, go into the basement and take a bucket. Go to the cow pen and milk a cow for a bucket of milk. 
Run west to the chicken pen for an egg. Go north-west past the general store and sheep pen to the windmill and pick some grain, go upstairs and and add grain to hopper, pull the lever and go downstairs and use your pot on the grain thing in the middle of the room (I can't remember what the bottom part is called)
Optional: As you leave the windmill, go south and start the Sheep Shearer quest by talking to the farmer in his house. Pick up the shears on the table or buy them from the general store. You can use these to do sheep shearer now or later. There's no reason you can't walk back to Lumbridge, passing the sheep pen on the way. Shear 20 sheep and spin the wool into bools of wool on the second level of Lumbridge castle. Take the balls of wool back to the farmer. Quest complete. You're now level 3 crafting.
Tip: The chicken and cow pens near the windmill are way less populated and botted than the ones nearer Lumbridge castle. You should consider doing your low-level combat training here instead, or preferably Falador farm on a member's world.
Go back to Lumbridge, you can walk or home tele, and give the items to the cook. Quest complete. You can now use the range.
 
Levels
Level a few skills by hand after doing tutorial island. You can take your small net and head to Lumbridge swamp, fish shrimp, walk back to Lumbridge and cook them on the range and bank them upstairs. This gives you quick and easy fishing and cooking levels off the bat.
By the time you're level 8 fishing and 13 cooking you will have a total level of 50 and 2 Quest Points. You can use the shrimp to train low-level combat or continue as a skiller. I highly recommend getting those combat levels, though. If you're following these steps to make a less suspicious mule, then you can skip combat entirely.
 
Membership
I would recommend waiting a few days before becoming a member as to not waste your membership and to make yourself look like a legitimate player discovering RuneScape. (Of course I'm aware returning players will become members on day one and complete Waterfall Quest, etc) but for the purposes of this guide you're a noob. In this time, get some woodcutting and mining levels. There's a mine in Lumbridge. There are some other quests you can do in the meantime too, such as:
 
Doric's Quest (very short)
  Requirements: If you wish to mine the iron ore, a mining level of 15.   Items needed: 6 clay, 4 copper, 2 iron ore and a pickaxe or about 500 coins. I bought the items from the GE or traded them over from another account for my miner.   Instructions: Take the items to Doric north of Falador.   Reward: 1300 mining XP   I would also complete The Knight's Sword by following a video guide on YouTube, as this gets you from 1-29 smithing. Medium length quest, around 10 minutes if I remember correctly.   Conclusion:
   
Let me know what you think. I might add to this or do a Part II if there's a demand for it.
 


Recently Browsing

0 members

No registered users viewing this page.