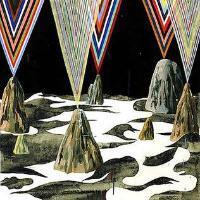 ---
Similar Content

By Worthy

AIO Constructor
By Worthy
 
Features
Construct Any Item Including: Planks Bagged plants - FARMING XP! Refills watering cans in house sink Or fetches pre-filled watering cans from the bank Nails Marble Mythical cape
  Multiple Banking Methods Manual banking - Rimmington/Falador, Yanille Ring of Dueling and House Teleports Phials unnoting planks Servant fetch from bank Servant un-note items from inventory
  Synchronized Servant Support Cook Butler Demon Butler
  User Experience This entire script has been rewritten optimized for efficiency and flawlessness  Antiban Compliance (ABC2) Level 10/10 Quick and easy to use GUI setup Script arguments (skip GUI set-up) Slick mousepaint and paint Dynamic signature system (more info below) Hiscores page  
Set-up
Start with just a hammer and saw in Inventory. Only if using Servants have coins in Inventory too, or keep them in the servant's money pouch. If using Servants Un-noting have noted planks in Inventory too Only if using Phials Unnoting have coins and noted planks (just the type you are using) in Inventory too. Only if using RoD/Tele Banking have house tabs in Inventory too.  
Recommended Items to Build
Levels 1 - 19 → Crude Wooden Chairs (need 138 planks and nails) Levels 19 - 33 → Oak Chairs (need 238 oak planks) Levels 33 - 70  → Oak Larders Levels 70 - 99 → Oak Dungeon Doors 
OR Levels 52 - 99 → Mahogany Tables (fastest if you have $$)
OR Levels 47 - 99 → Mythical Capes (requires Dragon Slayer 2 but saves money)
Creating a preset

Make sure to create the preset using your mouse only! (no hot-keys).
 
Notes
If you find the bot is building and removing items very slowly, you can adjust the ABC2 slider in the second tab of the GUI.
All you need to due is drag the slider ABC2 Reaction Durations towards the Fastest end.
Similarly, if you find the bot's mouse is leaving the game too often, you can adjust the ABC2 Mouse Leave Game Frequency slider.
The parameters for the random AFK frequency and duration (mean and standard deviation) determine how frequently the bot will randomly AFK and how often it will do so. To help visually the distribution of when and how long it will AFK, use this website: https://onlinestatbook.com/2/calculators/normal_dist.html and plug in the corresponding values for the mean and standard deviation (SD) to visualize the probability graph.

For example, if the Random AFK Frequency is set to use a mean of 45 minutes and standard deviation (SD) of 15 minutes, the bot will pick a time to AFK based on this graph:

Using the area probability on the link above, we can see there is a roughly 68% chance (the gray region), that the bot will decide to AFK between the 30 and 60 minute mark.
 
Script Arguments
 
Click to buy for a month or trial it for 1 day, for $1:
 
Bulk auth discount available as well.
 
Troubleshooting and Bug Reports
If you are experiencing weird issues, I highly recommend running this jar to clear all existing caches:

Check your hiscore ranking here!
Grab your dynamic signature by modifying this url:
http://www.worthy.rs/tribot-php/AIOConstructor/sigs/YOUR_TRIBOT_USERNAME_HERE.png All you need to do is change the part which says `YOUR_TRIBOT_USERNAME_HERE` to your actual TRiBot username!
 
Happy Botting! 
- Worthy


By rs06botHein

(Click Activate to add script)
Builds Smalls Plant space 1 in your player owned house using Bagged plants 1 to achieve quick Farming & Construction levels.
[Click here]Video of bagged planting training method[Click here]
Script features:
Quick Farming & Construction levels Automatically refills Watering cans at the Waterpump in Falador  Stopping level support Uses Asynchronous Camera Arguments support  ABCL10   Script Instructions:
Start the script in Falador or near you house.
Must have House teleports, Falador teleports, Bagged plants 1 in bank and at least 3 watering cans in your inventory.
Must have teleport inside house set to off.

Arguments:  Progress reports:
Features to be added:
 JavaFX GUI  (Possible) Suggested features Get Script here: https://repo.tribot.org/script/id/3744-xbagged-planter/


By Encoded

Features:
Anti-Ban Compliance 2 Auto Fisher Pro makes use of TRiBot's second version of anti-ban (ABC2). ABC2 has been built upon statistical analysis of human playing data, making our anti-ban the most human-like on the market. Reaction times are based on real human data collected specifically for fishing and are togglable in the settings tab. Resizable & Looking Glass Both resizable mode and looking glass are supported. Minnow Fishing Catch minnows at the fishing guild and receive up to 600 sharks per hour. Fishing Trawler Acquire the Angler outfit for an extra experience boost or to gain access to Minnow fishing Karambwan Fishing Start in Zanaris or at the fishing location with a filled karambwan vessel and a dramen staff equipped. Last fairy ring destination must be DKP. Barbarian Fishing Support for both heavy rod (leaping fish) and hand fishing. Earn the fastest fishing experience in the game while also gaining strength and agility experience. Barb-tail harpoon and Dragon harpoon support Free up an inventory space by using the Barb-tail harpoon or Dragon harpoon. Dragon harpoon special attack supported. Shift Dropping and Mouse Keys Dropping Drop quickly by making use of the in game shift click to drop option or emulate mouse keys and drop even faster for maximum experience per hour. Kitten Support Raise a kitten while you fish. Have a knife in your inventory if raising a kitten while fishing for leaping fish. Progressive Mode Designed with gold farmers in mind, progressive mode allows a fresh account to level up and switch to lobsters at 40 fishing or swordfish at 50 fishing. Start the script with all required items for the options you have chosen (can be noted) and the bot will switch location and fish accordingly. Progressive mode does not buy items for you. Genie Support Solves the Genie random event and uses the lamp on fishing. AFK Breaks Enable AFK breaks to simulate leaving your computer to use the restroom or to grab a snack. World Hopping Hop worlds if the amount of players near you surpasses a certain amount. (Only works for members worlds) Locations:
Barbarian Village Burgh de Rott Catherby Corsair Cove Draynor Entrana Fishing Guild Great Kourend Hosidius River Jatizso Karamja Lake Molch Land's End Lumbridge Mor Ul Rek Observatory Otto's Grotto (Baxtorian Falls) Piscarilius (Zeah) Piscatoris Fishing Colony Quidamortem Rellekka Seers' Village Shilo Village - Currently not supported. South Baxtorian Falls (Rasolo) Tree Gnome Stronghold Wilderness Resource Area Zul-Andra Purchase: https://tribot.org/collections/osrs-scripts/products/auto-fisher-pro
Progress Reports:


  


By Nullable

Elite Chopper Pro - AIO Woodcutter
 
UPDATE 12/30/2017: This script has been completely rewritten and is actively being supported. Thank you everyone!
Description:
 
Elite Chopper Pro is a woodcutting script designed to be greater than any other woodcutter. Made with the best antiban yet seen, this script has been completely rewritten and runs flawlessly.
With a Task System, Auto-Axe Upgrading, and ABCv3 Antiban, Elite Chopper Pro is the best Woodcutting Bot you can find!
Repository Link:
Features:
Best Antiban possible. ABCL 10 plus new antiban not seen in ANY OTHER SCRIPT. Yes, I'm talking about ABCv3 Task System for completely automated 1-99 20+ locations (See second post for full list) Customer location support! Fast and efficient chopping Start from ANYWHERE Auto axe upgrading (bronze to dragon) Completely Customizable Antiban Control Mouse Speed, Reaction Times, and even play around with Tribot's built-in antiban!  
Upcoming Features:
Profile System with Script Argument Support (almost done) Built-in Muling capabilities Preset profiles for you to kick-start your massive goldfarm!  
Pricing:
Two Week / Unlimited Accounts - $8.99
One Month / Unlimited Accounts - $15.00
Lifetime / Unlimited Accounts  - $29.99
 
Buy Here:
 
Note: I will be removing the Lifetime option once I re-obtain my Premium Scripter status. But I will be lowering the prices.
 
GUI:
 
 
Proggies:
 
 
Vouches:
 
 
Bug Report Format:
How to submit a proper bug report
 
 
 
Supported Locations:
Custom Scan for trees in a certain radius. Allows you to scan for any tree name, including Teaks, Redwood, etc. Supports Banking using Dax Webwalker or Tribot Webwalker Lumbridge Normals Oaks Willows Yews Draynor Oaks Willows Port Sarim Willows Varrock East Normals Oaks Varrock West Normals Oaks Falador Normals Oaks Yews Edgeville (beta) Yews Grand Exchange Yews Seers Village Willows Maples Yews Magics Catherby Oaks Willows Yews Gnome Stronghold Yews Duel Arena (beta) Magics  
Antiban Settings
The Reaction Modifier represents how much of the reaction time you want the bot to wait. So the lower this slider, the shorter the reaction times. Async Mouse and Camera will be added in the future  
Misc Info:
The task system loops. So once the final task is finished, it will run the first one again. If the Stop Condition is already met, the task will not run.  
Common Tribot Fixes:
 
Happy botting


By WillB

Please note that the script is not complete and may contain bugs.
If you have any issues with the script, please post below with details explaining the issue.
The script does not currently support all locations or plants, most should be added in the next few days. Extra functionality for curing and watering crops will also be added.
 
Setup:
The setup is pretty easy, most of the items required will be automatically added to the Inventory list. If you would like to use teleports, you need to ensure you have them in your inventory and/or on the inventory list. Support for glory's and other jewelry is currently not supported.
 
GUI:
 
Updates:
 
To do:
You can get the script at:
https://tribot.org/repository/script/id/1845-wbfarmer-beta/


By Guest

I would like to purchase the following script,
Script: Tithe Farming bot
Function: performs mini-game efficiently
Thank you,


Recently Browsing

0 members

No registered users viewing this page.