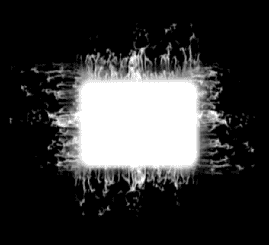 ---
Similar Content

By Fluffee

Fluffee's Server Setup 3.0
As some of you may know, I released an automated server setup script a little over a year ago. Albeit that script worked well, I was never fully satisfied with it, as I found it to be kind of messy to use. As a result, I rewrote the script, and restructured it, to add more, and stronger support for the different versions of Debian, the different versions of CentOS and the different versions of Ubuntu. However, with so many different Operating Systems being supported, and many different server providers having different setups, it's hard for me to test every possible scenario on my own. Which is why I've been privately handing this script out, and am now publicly looking for help.

What does the script do?
Similar to my previous setup script, this script changes the SSH port and creates a new user for connecting and using the server and disables root SSH connections; it installs the latest version of TightVNC Server (1.3.10) and sets that up with the desired port and password. It installs JDK 102 (32 or 64 bit depending on the OS), and installs TRiBot and OSBuddy and sets up the appropriate .jar file associations.
What operating systems does it support?
- CentOS (6.x, 7.x, 8.x) (32 and 64 bit)
- Debian (7.x, 8.x, 9.x, 10.x) (32 and 64 bit)
- Ubuntu (12.x, 14.x.16.x, 18.x, 20.x) (32 and 64 bit)
Does it work?
As far as I know, yes it does in fact work, and it works well if I might add. However, given that I can't test every possible setup, there is the potential for differences and issues
How do I run the script?
Login as root to a fresh VPS/dedi running one of the supported operating systems. From there run the commands listed below and follow the onscreen instructions. For those who would like to see the script's code, it can be found on my bitbucket here. The commands to run are as follows:
(curl -kO https://bitbucket.org/teamfluffee/fluffees-server-setup/raw/master/fluffees-server-setup.sh || wget --no-check-cert https://bitbucket.org/teamfluffee/fluffees-server-setup/raw/master/fluffees-server-setup.sh) && chmod +x fluffees-server-setup.sh && bash fluffees-server-setup.sh -v Version History
 


By Rileyz

Hello Tribot community!

The team has been working hard at creating better value propositions for the community with the new repository on its way.
We have two questions that will help us better serve you:
1. Would you like to see scripts being bundled and sold together at a discount?
2. Which scripts do you think compliment each other best?
Cheers!
- RileyZ


By CrudeCorrosionWatcher

I'm having difficulties connecting my bots through my proxies.  I've confirmed that the proxies themselves are working by connecting directly through them in my LAN settings on windows, and then visiting WhatsMyIP.  Using the LAN settings method I'm also able to load TRiBot and load a client.  When I try loading Tribot normally without proxies, it loads,and launching clients without proxies works.  If I try launching tribot OR a client with the same proxies I had confirmed working, I get a timeout in the former case and a perpetual "Loading client params" in the latter.
Has anybody else experienced anything similar and is there something obvious I'm overlooking? Thank you for your input
tribot_error.txt


By Realist

Need Tribot credits for scripts/VIP etc? You're at the right place!
or
Do you have credits you want to SELL? Message me!
I accept cash & 07 Gold/ Rs3 Gold / CS:GO Skins.
 
1-5 credits is 3m each, other amounts = 1.8-2.3m per credit
 
Skype is live:realistgold
 
Discord: Realist#1834 
Unique Discord ID: 194091681836957696


By MNO

We offer 3 packages, all packages come with the following things pre-installed:
Windows 10 Java Google Chrome Firefox Dreambot You will get acces through a Remote Desktop Connection (rdp) which we will setup for you.
Ordering can be done through discord:
Server: https://discord.gg/jzwNzED
User: Nex#8648 (UID: 109992979057373184)
We accept most crypto & rsgp. (Paypal for trusted users)
We currently offer the following packages:
Bronze Server
CPU: Intel Core i7-4770  (or equiv) RAM: 8 GB  Can run: ~12 bots $40/Month
Iron Server
CPU: Intel Xeon E3-1275V6  (or equiv) RAM: 64 GB  Can run: ~17 bots $60/Month
Steel Server
CPU: AMD Ryzen 7 1700X (or equiv) RAM: 64 GB  Can run: ~25 bots $80/Month  
TOS:
1) You will not use this service for any illegal activity.
2) You will notify us in time for a renewal of service's (>1 week ahead).
3) All payments are final and we offer no refunds.
4) By using our service you agree to these terms.
Breaking any of these will result in instant termination of service with NO refund.
 


By Rileyz

TRiBot is looking to improve a lot of its customer relationship management, customer on boarding process, customer experience, design elements, community engagement and pretty much everything else you can imagine when it comes to marketing.
Our goal: To ensure that the marketing done TRULY reflects the experience and does not shine an inaccurate light on what TRiBot is lacking in.
So I ask, what do you love about TRiBot and what do you hate about TRiBot? What does O S Bot, Rune M8, PowR Bot and Dre amBot do better? (yes I purposely didn't spell it right 😂).
Love, 
RileyZ


By Guest

looking for private dice bot. i'd explain but it's straight forward just the basic spam messages and bot. looking to be low ban rate lmk how much u guys charge for ur scrips !


By TheIronPride

Hey everyone i been using looking glass for a few months now, and just today i no longer see it as an option, i only see "new Client" and "New Client (advanced)" where there is normally a "new Client (looking Glass)" option, any suggestions?


Recently Browsing

0 members

No registered users viewing this page.