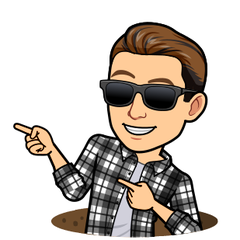 This topic is now closed to further replies.
---
Similar Content

By vex8

CLOSED UNTIL FURTHER NOTICE. IF YOU HAVE QUESTIONS PM ME.
 
Hi everyone! So after lurking around for a bit and writing scripts to suit my own needs, I present to you the first of my hopefully many scripts to come, vArchery Contest!
 
But first, I'd like to give out three short little messages of appreciation to a handful of people for providing open source code that had actually benefitted me in familiarizing myself with both the API, or providing something that I myself was too lazy or uninterested to write.
 
@Brian - Thank you so much for your Object interaction methods, they served as a great base for me to learn how to use the API! @Genka - I may have borrowed your paint from your open source Runecrafter, forgive me! @murt15 - The progress bar is a life saver for some one who doesn't want to work with any UI features, thank you!  
vArchery Contest - v 1.11


 
 
 
Features:
No anti-ban (use at your own risk) Single clicks per action Dynamic wait times, no hard-coded sleeps for efficiency Handful of fail-safes to provide for misclicks and random errors that may occur within the script Ability to start the script at any point during the archery contest, as long as you're near the Competition Judge What this will not do:
Guarantee that you won't die if you are in combat, but it WILL attempt to run away Death walk Random events that are not already provided by the client Anything other than the Archery Contest Break if IDs change (this is a good thing) Get more Bronze Arrows Guarantee that your gold will remain in your inventory, mistakes happen! Instructions:
Extract the .class files to your /bin/scripts folder Start the script next to the competition judge with no bronze arrows within your inventory, ideally 100+ bronze arrows equipped, a Ring of Life, and plenty of coins. Comment on this post about what works and doesn't work and say all sorts of nice/mean things! What do I do if ___ doesn't work?
For starters, don't be a jerk, I'm a busy person and am trying to provide a tool for you all to use Please read what the last line in Bot Debug is and post it here, as well as some background as to what you were doing, inventory contents, play position, etc. Vex, this is great, how do we ever show our appreciation?
What a handsome question to ask! You can show your appreciation by not tanking the price of rune arrows, and by leaving a few nice words of praise, as well as suggestions for improvement. You are also welcome to donate any funds you feel I deserve for this project in 07 gold. I would also LOVE if some one would make a paint for this, you'd be an angel.

Recently Browsing

0 members

No registered users viewing this page.