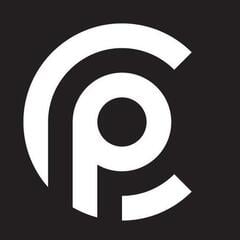 ---
Similar Content

By Polymorphic

Sulliuscep Chopper - Developed by Polymorphic, have a nice trip.
ACTIVATE FREE HERE NOW!
Sulliuscep Introduction:
Sulliusceps are a type of mushroom found in the Tar Swamp on Fossil Island.
Chopping sulliusceps requires level 65 in Woodcutting to chop, and grants the player 127 experience per yield.
Players can receive mushrooms and mort myre fungus from chopping sulliusceps, and can also receive a sulliuscep cap at a rate of 1/100,
which is used in creating mushroom pies. In addition, they also yield numulite and unidentified fossils fairly commonly,
making chopping sulliusceps one of the fastest ways to obtain fossils for Kudos.
Sulliusceps have a 1/16 chance per successful chop to deplete.
Players cannot obtain bird nests from chopping sulliusceps. However, they can receive clue nests.
Script Executive Summary:
Sulliuscep Chopper is specifically designed for mid-level players, chopping, and banking only, and is able to perform this task at a much faster rate than human players.
Sulliuscep Chopper is also designed to be highly efficient, using advanced algorithms and kotlin behavior trees,                                                                                                                      to optimize its performance and minimize its impact on system resources.
This makes it an ideal solution for players who want to maximize their in-game profits, while minimizing the risk of detection and ban.
Script Manual:
 Start the script at the current Sulliuscep with the correct script data configuration. Or nearby a bank and ensure the Sulliuscep is at the zith position for the correct sequence. Must have stats include a minimum of: 65 woodcutting, 60 health, the dig site and bone voyage quests completed.  Must have items include: rake, healable, antipoison, axe, digsite pendant, and ring of dueling. Your player must have enough inventory space to fill the mud pit. Your player must have enough anti-poison's and healable's to survive an entire trip. The mycelium network unlocked, specifically the Sticky Swamp and House on The Hill teleports. *Failure to follow the instructions correctly will result in the script to not function.*
Script Functionality:
Digsite pendant teleportation into fossil island. Mycelium network for teleporting into the tar swamp directly. Ring of dueling teleportation for banking. Restocking the inventory after a complete trip. Healing to full health if possible, and a nearby bank is available. Healing when the player is low health based on seeded normal distribution variables. Support for all eatables and healables including Saradomin brews/Jugs of wine drinking. Antipoison drinking if player is poisoned. Filling the mud pit with mushrooms when it's appropriate. Jumping on the rubber cap mushroom if inventory is satisfied after complete trip. Safe spotting tar monsters if hyper-aggressive. Axe special attack when sulliuscep is nearby. Proper saving/loading and client args support. Wrap-up:
I would like to extend my sincere gratitude to the end user and the community as a whole.
The development of Sulliuscep Chopper would not have been possible without the support and feedback from the community of users.
Your continued support allows me to continue to develop innovative and efficient scripts.
I understand the importance of providing reliable and efficient scripts to help players achieve their in-game goals,
and I am committed to delivering the best possible experience for my users.
I will continue to work hard on the ever-evolving improvement of my programming intelligence, and provide the best customer support possible.
Thank you again and I hope you enjoy using Sulliuscep Chopper.
Script Paint:

Script UI/UX:



By Polymorphic

Angler's Choice Fishing Trawler Developed by Polymorphic
Looking for an efficient and reliable solution to automate your fishing in the Fishing Trawler minigame? Look no further than the Fishing Trawler script developed by Polymorphic! Based on the behavior tree framework and written in Kotlin, this script offers advanced algorithms and customization options to help you get the angler outfit with the least amount of effort. Plus, with advanced safety features to protect your account from detection and other risks, you can fish with peace of mind. Try the Fishing Trawler script today and experience the ultimate in fishing automation!
 

 
Features:
Kraken trawling style, intelligent respawn prediction Filling leak trawling style, fast and responsive Axe special attack Afking after minimum contribution points and repairing the net Behavior tree framework Saving/loading  Client args  
Requirements:
Level 15 Fishing for minigame teleport and angler rewards Axe, hammer, bailing bucket, and swamp paste  
Paint:


 
User interface:

 
Time lapse:
 
Instructions:
 


Recently Browsing

0 members

No registered users viewing this page.