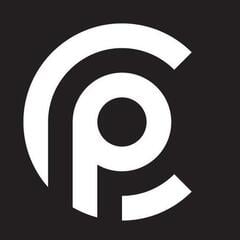 ---
Similar Content

By Polymorphic

Angler's Choice Fishing Trawler Developed by Polymorphic
Looking for an efficient and reliable solution to automate your fishing in the Fishing Trawler minigame? Look no further than the Fishing Trawler script developed by Polymorphic! Based on the behavior tree framework and written in Kotlin, this script offers advanced algorithms and customization options to help you get the angler outfit with the least amount of effort. Plus, with advanced safety features to protect your account from detection and other risks, you can fish with peace of mind. Try the Fishing Trawler script today and experience the ultimate in fishing automation!
 

 
Features:
Kraken trawling style, intelligent respawn prediction Filling leak trawling style, fast and responsive Axe special attack Afking after minimum contribution points and repairing the net Behavior tree framework Saving/loading  Client args  
Requirements:
Level 15 Fishing for minigame teleport and angler rewards Axe, hammer, bailing bucket, and swamp paste  
Paint:


 
User interface:

 
Time lapse:
 
Instructions:
 


By Polymorphic

Paragon Wintertodt Developed by Polymorphic

Automates the Wintertodt for you.
The Wintertodt is a minigame-style boss that is fought using skills rather than combat.
It's considered to be a boss, not a minigame, and dying here is unsafe.
The normal rules for loss of items applies, and Hardcore Ironmen will lose their Hardcore status if they die here.
 
Rare drop table:
 Phoenix pet
 Dragon axe
 Burnt page
 Tome of fire
 Warm gloves
 Bruma torch
 Pyromancer outfit
 
Requirements:
Level  50 is required to participate in the Wintertodt fight. Completion of  Druidic Ritual is required to pick bruma herbs, which are used to create rejuvenation potions. Owning a player-owned house is required to gain Construction experience from repairing broken braziers.  
Description:
Paragon Wintertodt is a top-of-the-line script designed to automate the Wintertodt boss fight. The script is built using the cutting-edge programming language Kotlin and employs behavior trees to automate all aspects of the fight.
Paragon Wintertodt offers features that are not found in other botting scripts, such as the ability to counter snowstorm and shrapnel attacks. It also includes a sleek and user-friendly interface that is easy for anyone to use, regardless of their experience with botting.
The script is designed to automate every aspect of the Wintertodt boss fight, from automatically wielding the most efficient character's axe to helping the pyromancer and retrieving required items such as knives or hammers from crates. This comprehensive approach ensures that the script is efficient and reliable, reducing the likelihood of errors or mishaps during the fight.
Paragon Wintertodt employs methods that have never been used before in the botting realm of Runescape, making it a truly innovative and groundbreaking script. The script is constantly updated to ensure that it stays ahead of the curve, with new features and improvements being added regularly.
 
Proggies:






 
Instructions:
 


Recently Browsing

0 members

No registered users viewing this page.