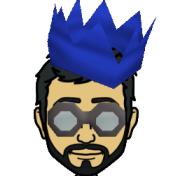 verified seller

[SuperModerator] Selling TRiBot Credits [GP | PayPal | Bitcoin]
---
Similar Content

By Virt

in need of fast credits and nobody is online to help you? Join my server by creating a ticket im online most of the day were most people are active!
My limit is 1000 credits, So buy as much as u need!
I am also a $700 Sythe donator!

Discord Username: Virt#1111 [Copy&Paste] 
Unique ID: 460089618331860993
VirtGold Discord:  https://discord.gg/b47uuQH [Recommended] 
Am i trusted?
Here is my Sythe($700 Donator) Feedback thread https://www.sythe.org/threads/virtgold-vouch-thread/
and over $1k in donations on various forums

Trades usually done within less than 60 seconds after receiving payment!
 


By YoHoJo

Click here to Order TRiBot Credits!
Discord: YoHoJo#4756

Trade your Runescape Gold for TRiBot Credits
TRiBot credits can be used to buy VIP Subscription & Scripts
We also accept Bitcoin & PayPal*!
*For qualifying purchases
Buy now from only:
~2.1M Oldschool GP/Credit
We also sell via Bitcoin, Contact for rates


Why Trade With Me?:
•#1 In Trader Feedback score at TRiBot 
•Thousands of successful trades, Billions of GP handled.
•Over 10 years of black market experience
•Professional, smooth trades


Click here to Order TRiBot Credits!
Discord: YoHoJo#4756
 


Recently Browsing

0 members

No registered users viewing this page.